One of the most distinctive features of FavoriteBikes is the Favorite App, a versatile and user-friendly mobile application that elevates the riding experience by offering a suite of advanced capabilities. Designed to work seamlessly with the company's electric bikes, the Favorite App allows users to unlock the full potential of their e-bikes with ease and convenience.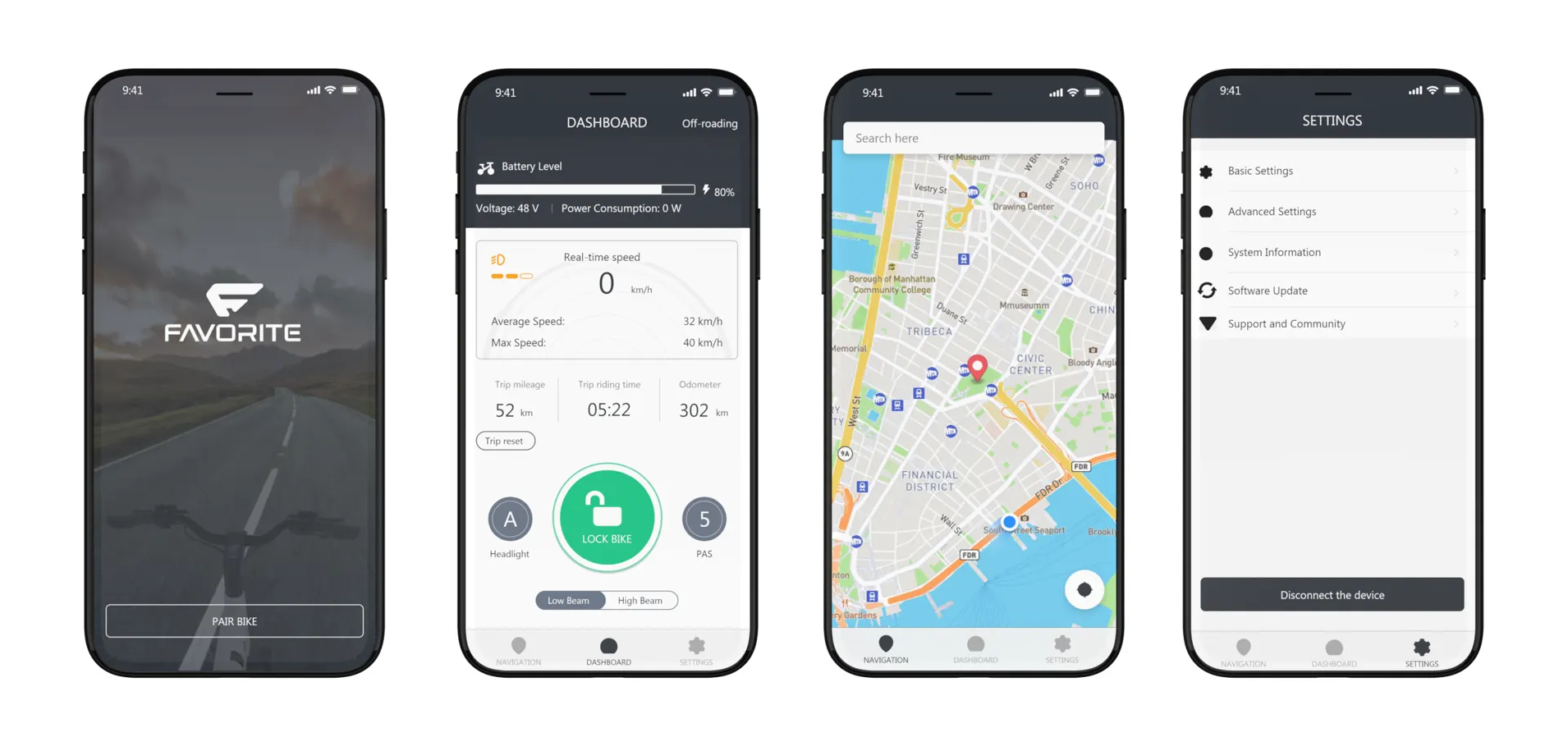 Version 1.0.0 - 7/28/2022:
Introduced dashboard and user settings functionality.
Enjoy a seamless user experience with access to customizable settings.
Version 1.0.1 - 12/20/2022:
Added a new feature that allows users to switch between riding modes: off-roading mode and commuting mode.
Choose the mode that suits your riding style and preferences.
Version 1.0.2 - 2/10/2023:
Released advanced settings for dealers, enabling them to program the bikes according to specific requirements.
Dealers can now personalize the bikes to meet customer needs effectively.

Version 1.0.3 - 4/11/2023:
Introducing a comprehensive navigation system for accurate and easy navigation during rides.
Fixed bugs in advanced settings to ensure a more stable user experience.
Addressed issues with the off-road and commuting switch for improved reliability.
Resolved bugs related to support and manuals links, providing easy access to resources.
Various bug fixes and performance enhancements for improved functionality.

Version 1.0.4 - 5/10/2023:
Released the over-the-air update feature, allowing for convenient updates without requiring manual intervention.
Resolved any remaining issues with the navigation system, enhancing the overall navigation experience.
Version 1.0.5 - 8/15/2023:
Released an over-the-air update repair tool to restore devices that experienced failure during the updating process
With the Favorite App, users can enjoy the benefits of remote entry access to their bikes. By integrating RFID and Bluetooth technology, the app enables riders to securely unlock their bikes directly from their smartphones. This added layer of security not only provides peace of mind but also eliminates the need for physical keys or cumbersome locks.
One of the standout features of the Favorite App is its built-in turn-by-turn navigation system. This feature allows riders to effortlessly plan their routes and receive real-time directions while on the go. The intuitive navigation interface is designed to help users reach their destinations quickly and safely, making the e-bike commute even more convenient and enjoyable.
The Favorite App allows riders to easily change and customize various bike settings to suit their preferences. From adjusting the level of pedal-assist to configuring the smart headlight settings, the app puts the power to personalize the e-bike experience right at the users' fingertips.
At Favorite, we believe in the seamless integration of technology with your biking experience. Our Over-The-Air (OTA) Updates feature embodies this ethos. This feature allows you to update your Favorite bike's firmware effortlessly and promptly through your smartphone. No need for complex procedures or special tools, with OTA Updates, you'll always have the most recent enhancements, performance improvements, and new features at your fingertips. It's our way of making sure your Favorite bike continues to evolve and improve over time, just like our commitment to you.
Guide your ride with built-in navigation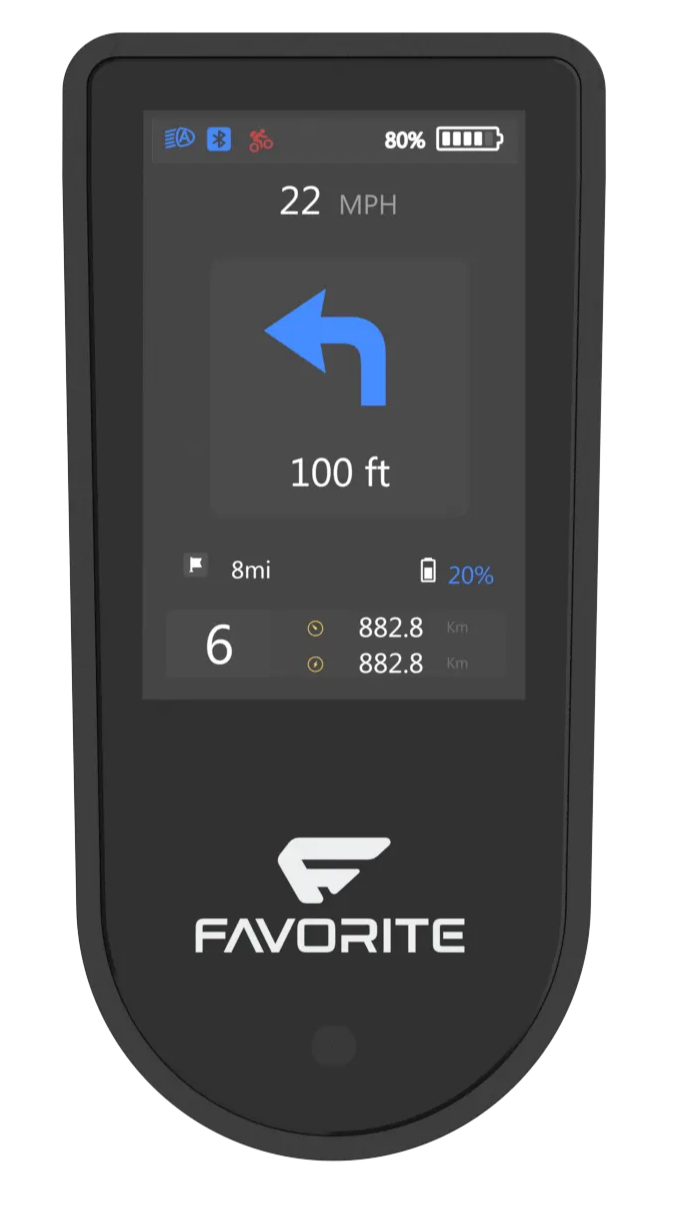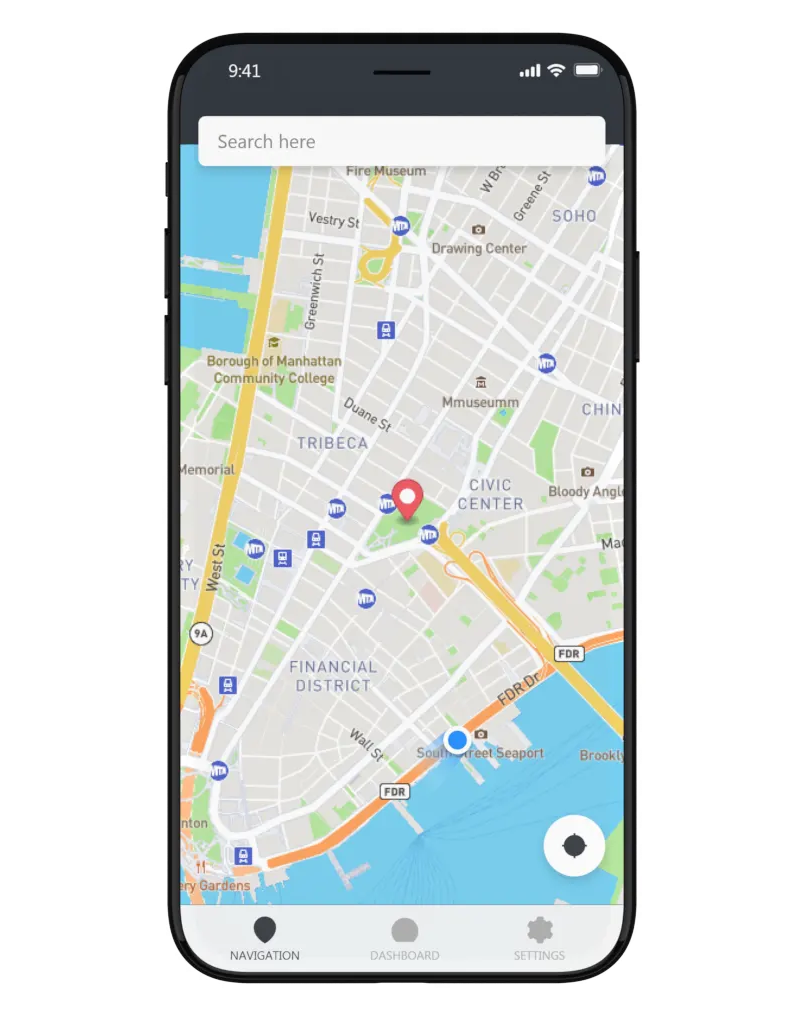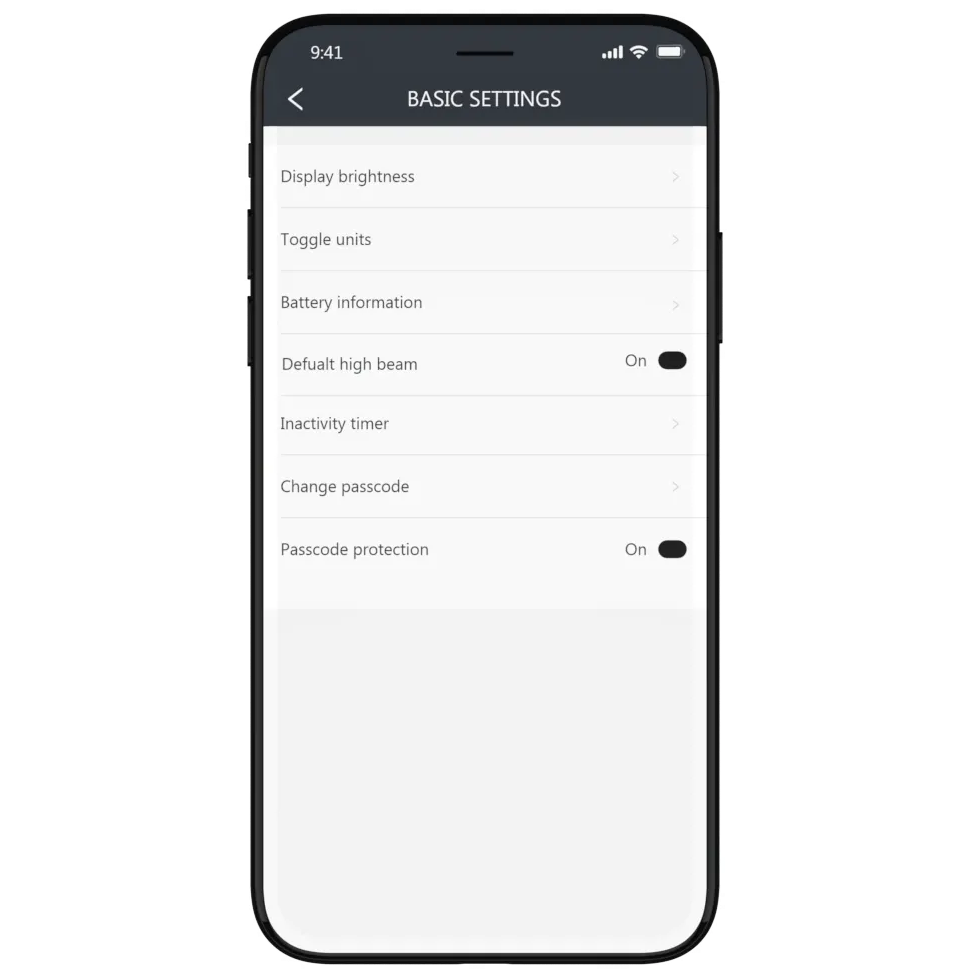 Ways to customize your favorite bikes.
Basic Settings
We provide settings controls to make your Favorite bike personalized to you. Ask favorite dealers about the advanced settings.
Advanced Settings ( Authorized dealer only)
With the Favorite App, FavoriteBikes is pushing the boundaries of e-bike technology and transforming the way riders interact with their bikes. By offering remote entry access, customizable settings, and built-in navigation, the company is solidifying its position as a pioneer in the electric bike industry and setting new standards for what e-bikes can achieve.